Swaziland is one of the most heavily affected regions, where about 40 % of the population is HIV-positive. Piggs Peak is a city of 10 000 inhabitants, located in a rural area. Since 2004, Designing Hope brings support to the HIV-positive patients, to improve the conditions at Piggs Peak hospital.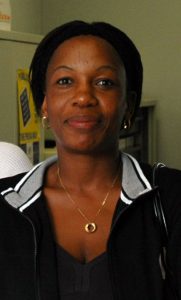 NTOMBIE HLOPHE HEALTH AND NUTRITION PROGRAM
Ntombie Hlophe had been Designing Hope's programs coordinator for one year in Swaziland.
We gave her name to this project after her death in July 2005. This woman had a vision and successfully guided the efforts of Designing Hope through her smart ideas and simple concepts. 2000 people are now receiving support from this program.
THE HOSPITAL 
The division of the hospital dealing with HIV/AIDS consist of 2 primary independent units:
-The New Start Counseling and Testing Center (NS)
-The Hospital ARV unit
PHILANI – FUNZISA LIVE SUPPORT GROUP
This support group started with a group of HIV+ volunteers, willing to help the newly tested patients. Designing Hope work with this support group for various programmes : counselling, Income Generating Activities, crafts workshops, training…
FOOD DISTRIBUTION FOR HIV+ PATIENTS
In 2004, Designing Hope initiated a project of food donation and support for the patients at Piggs Peak hospital who are tested HIV positive.The objective is to make the monthly visit to the clinic as rewarding as possible.
Going to the clinic is considered to be a burden and often creates psychological trauma due to the stigmatization, lack of support and often, ostracism that patients encounter from family and community members.
All patients coming for their monthly visit have receive food in the mornings since August 2004. This boosts the patients' energy after the trip to the hospital and assists the patients during their hours of waiting. The food provisions have brought incredible support to a growing number of patients, acknowledged by all the staff of the hospital.
Two HIV+ support group members have been appointed by Designing Hope to prepare 5 times a week and organize food preparation and distribution from there for up to 100 people a day.
Every meal served includes: sandwich with salad or vegetables, cheese or eggs, tuna fish or polony, and a fresh fruit or fruit juice.
Distribution of meals is also an opportunity to display messages of prevention and support to people living with HIV. Designing Hope has printed a series of paper strips around the sandwiches with messages addressed by the characters of the comic strip "Doctor Thembo."
REALITIES AND DIFFICULTIES
Each day, between 80 and 100 people come to the center to see the doctor to be diagnosed, have a consultation, or to get their ARV treatments for the coming month.
However, there is major concern over the problem of the widely distributed rural population. As stated earlier, many people live far away and public transportation is relatively expensive for most of them.
Medication is not distributed from the local rural clinics, and these clinics are generally not equipped to do testing either.
Some patients are not physically able to come to the hospital to get their monthly treatment, and the doctors are not able to provide therapy through a third person.
However, it is far more likely that most of these patients are not accounted for and are left unattended, far away in rural areas with little or no assistance.
Many have to wait for hours to see the doctor as there are no appointments, patients are seen on a first come, first served basis, which exacerbates the problems of crowding, sanitation and long waiting periods. The situation is extremely difficult to cope with for most people.